Please
sign in
and rate this article by answering the questions at the right ---->>
[
Edit
]
Directory Project
English Knol Project
Jess Barker, Biography and Ancestry (you are here)

Jess Barker, Biography and Ancestry (you are here)

Genealogy of specific people

Jess Barker, Biography and Ancestry (you are here)
[
Edit
]
This article should be cited as :
This is the only known comprehensive biography of Jess Barker in existence.  All other biographies of Jess  Barker are either quite tiny, or just snippets of his impact on others at some particular point in their lives, without giving a comprehensive view of his life.  This biography I hope will correct that.
I am a professional genealogist. Contact me, if you'd like help in tracing your family tree, by clicking the below button.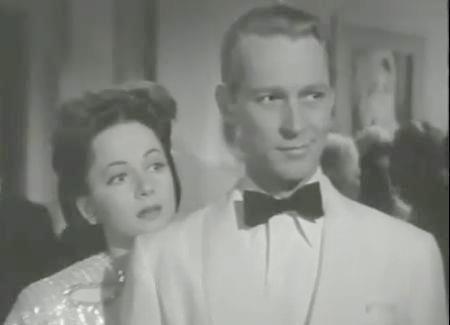 Olivia de Haviland, Jess Barker in 1945's
"Government Girl"


[
Edit
]
Jess Barker (4 Jun 1912 – 8 Aug 2000)
1943 "'Barker-Itis' Hits Columbia Stenos" - Hollywood, Feb 6 (AP) - "A few years ago, a strange malady struck the stenographers on the MGM lot.  It was diagnosed as 'Gable ga-ga.'  When the clerical workers begin talking about a new player, it's news.  For they're usually pretty inured to masculine glamor.  An actor is an actor.  The disease has hit again.  This time, it's struck the Columbia lot.  They call it 'Barker-itis.'  And the focal point of the attacks -- which take the form of popping eyes, faintness and increased heartbeat -- is one Jess Barker, from Greenville, S.C.  Jess is new.  He is very blond, six feet tall, 30 and single, and smiles a lot."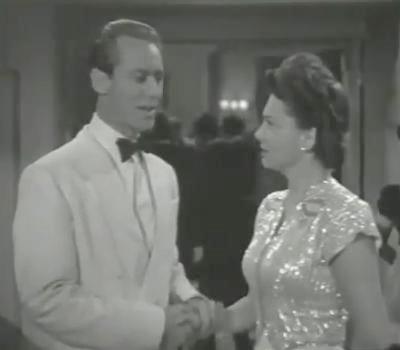 Jess Barker, Olivia de Haviland in 1943's
"Government Girl"


[
Edit
]
In Apr 1943, we learn that his first Hollywood picture is "Right Guy" co-starring with Claire Trevor.  This movie was evidently re-named to "Good Luck, Mr Yates" and his role is named as Oliver Yates, perhaps the lead character.  IMDb describes this movie as a war drama.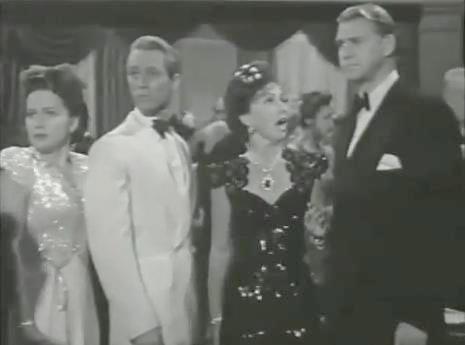 Olivia de Haviland, Jess Barker, Agnes Moorehead, Sonny Tufts in 1943's
"Government Girl"


Also that same year, he appeared opposite Olivia de Haviland in her starring role in "Government Girl", which also had a small part for
Agnes Moorehead
. IMDb describes this film as a comedy romance.
Shelley Winters, in the first part of her autobiography,
Shelley : Also Known as Shirley
mentions at this time, that : "Susan Hayward and her boyfriend
Lex Barker
invited us over to their adjoining apartments, which was very secret and scandalous in those days.  We once had dinner with them...." (pg 95)  This must have been in 1944, as she next goes on to discuss working on "Knickerbocker Holiday".  I wonder if Shelley is not confusing Lex with Jess Barker who did go on to become Susan Hayward's first husband in Jul 1944.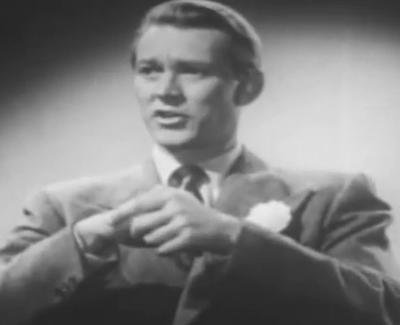 Jess Barker in 1945's
"Scarlet Street"


[
Edit
]
Scarlet Street (
1945
),
law and order
romance
"Walter Wanger presents", produced and directed by Fritz Lang
starring Edward G Robinson, Joan Bennett
with
Dan Duryea
, Margaret Lindsay, Rosalind Ivan,
Jess Barker
(and others)
Watch "Scarlet Street"
at this link on Archive.org
or
at this link on YouTube
Middle-aged bank cashier Edward G Robinson, meets young Joan Bennett one night.  Rosalind Ivan plays Edward's shrewish wife.  Smitten by Joan, but unaware that she has a boyfriend Dan Duryea, Edward starts paying for Joan's expenses by embezzling from his bank.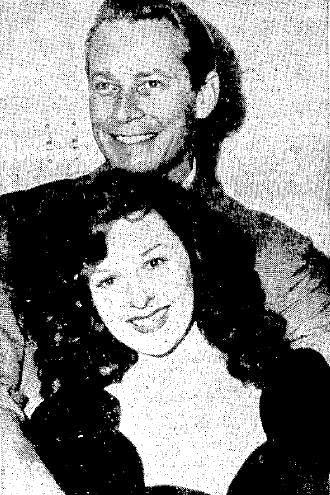 Jess Barker, and Susan Hayward get married
July 1944

[
Edit
]
Sources
"Jess Barker", IMDb
Wjhonson's Knols - Total Pageviews - Independent Counter