Also see other Knols on Electronics at the
Electronics Portal
Google search for "
Boston Acoustics CR6"
gets 76,000 hits (as of 16 Aug 2009)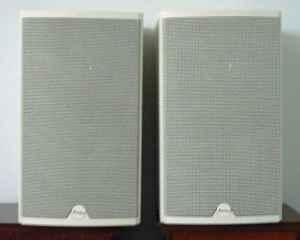 There is a review written in 1999 here
and the guy says they were $99 apiece.  The picture on that page shows black cabinets with black faces, which was probably a typical color scheme.  There's a bunch more mentions
in reviews and such at retrevo here
.  Interesting... I hadn't really noticed that ebay also has customer-written reviews on products, so
their reviews of this one is here
.
There is a forum post Jun 2006 to audioholics here
which tells us : "Originally retailed for $200/pair. 10" x 6" x 8" - 7 1/2 pounds each. Magnetically shielded with one 5 1/4" woofer and one 3/4" dome tweeter, 100 watts peak power handling, 8 ohms impedance.  (Wall mountable using the optional CRB Swivel Mount available directly from Boston Acoustics.) $122 for the pair ....in the contiguous U.S. or best offer + shipping" The magnetic shielding for those who don't know, means that you can put these speakers right next to a television or computer without causing any interference.
Google Shopping shows one for sale on Ebay for $68.00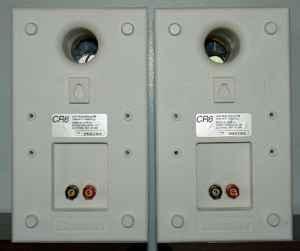 I researched these because I picked up a pair today 16 Aug 2009.  Unlike the picture above of black cabinets with a black face, mine have a rather striking appearance.  The cabinets and metal speaker cover is pure white.  Once you remove the cover, the face underneath is black.  Odd isn't that?  That's why I grabbed them.
There is at least one comment online that says that the metal speaker covers which you see here in all-white, are not removable.  But that's not true.  The pair I have, the covers come off, and go back on and look absolutely perfect.  However I suspect that if someone put in other components for example in some other pair, they might unscrupulously glue the covers in place so you'd couldn't tell that without damaging them.  I suppose also someone might glue the covers on, just to prevent mischievous hands.  Metal covers have a nice tendency to deform if you keep pulling on them!  And as we all know, once you deform metal, you have a fat chance getting it to look good again.