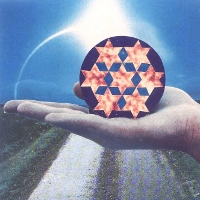 together we own the world
- this image is free of copyright -
(you may click it)
---
Knol Project is closed. Option to move to Annotum Provided.
---
---
ALBG
(26/11)
I have two problems: 1. Import all my Knols (data liberation) link Export my Knols to a file and 2. Download my Knols to a file. All for Takeout. It does not work redirect manually Knols individually from Within knol. See below for each knol.  'Set a redirect URL' after click, appears Edit URL Remove redirect
ALBG
(25/11)
About the Knol disappeared.
wordpress support. Response
Ah, that's a problem on Google's end, there's nothing that we can do about that.
I recommend either contacting them or trying again tomorrow.
If this link will work it, should lead us  to the site in WordPress in where is hosted the knol
This is the case Learn more (link Above). Question 'can I redirect my knol's URL's so People Can find the content'?
ALBG (11/25)
ALBG (11/25)
ALBG (11/25)
Migration
Google gave us Knol (we didn't need it), now it's taking it away (meh…), and instead has given us Annotum, something far more useful than Knol was ever going to be.
http://goo.gl/nks0u
@Narayana
No good idea talking about winners and losers. That is not appropriate. Here no one won, all lost
KVSS
@ALBG
I totally agree with you.  Google has not cooperated with us. We did not keep amiable terms with them. Even now we do not want to go away amiably. We want to say Google cannot manage Alpha projects and beta projects. What about our abilities to contribute? All of us are a part of the crowd to contribute and make the platform a success.
All lost.
ALBG @KVSS
This is a tragedy. You have no idea the problems that there is for to migrate. You're right, the solution must be achieved between all and fast. I suggest that if Google does not get the solution, it must allow the knols can be stored in our computers. The platforms are incompatible
KVSS (11/26)
Knol authors should not panic about migration problems. Yes, migration is announced. People are trying to migrate as they found the solution acceptable. Some authors have migrated. As Aashish informed us, authors with 100+ knols have a problem. All active authors have 100+ knols. The problem is recognized and a solution will be worked out. What is the hurry. Time is there up to 30th April and it may be extended if they could not provide one button migration.
It is time serious and sincere online authors evaluate their options. Wordpress is a huge platform and what knol authors will contribute now to that platform will be only a tiny fraction.  No body will bother about Knol authors and their cribs. On Knol at least, people used to fear that Knol will get a bad name if authors write adverse comments. But we did write many adverse things, did limited positive things and ended up on the losing side. I don't think anybody gives value to losers if they still talk like big guys. But there are serious authors on Knol who might have started writing for the first time online articles because Google came out with a platform. They have to now evaluate their best option among available platforms and trasfer their content there. There is no reason for anybody to persuade them to go to annotum-wordpress. Even if one goes now to annotum wordpress, you can always move to your preferred platform.
Any author who wrote less than 100 knols especially if they contain text only can easily copy paste those knols in any site with in a month without any strain. As you can redirect your knol to that link your reputation is protected to some extent and you may get a portion of the Knol traffic you are getting from search engines. You can change backlinks created by you if you remember them to new links. You lose some visitors but you do get some.
ALBG (11/24) Migration 
Read in Annotum
I could write a long post about the many months of hard work by many people at Google, PLoS, NLM, Automatic, and particularly Crowd Favorite, all of whom deserve, and receive, my sincere thanks.
After this experience, the authors should meet by academic areas and form a group. See 
http://www.plos.org/
Remember, the use of bright ideas 
If you are a philanthropist or an altruist writes the idea, if you think live of it, can't disclose the idea in the article. See 
http://goo.gl/98OqO
KVSS @ALBG
About your individual articles you can move to blogger.
My
http://nraomtr.blogspot.com/
blog is getting visitors from Knol. persons who are visiting my pages are coming having a look at my blog.
This is wrong Migration
If your Knol had more than one author, you may need to assign those articles to other WordPress.com users, or invite your coauthors to join WordPress.com. Every coauthor who wants to move with you to WordPress.com will need to sign up for their own account.
They tell me: Howdy arturbarrera! Google is reporting an error with generating your export file.
I think, PG is right in making this board a board for all who want to survive as a community .
AM (Aashish Mahaswary) wrote :
I have several questions for dialogue
Maybe blogger is not designed to accept all the Knols and could loading problems occur
Would it be an equivalent to Knol, working as a community and a common encyclopedia, or just a series of independent author's blogs?

For example, what about co-authorship in wordpress? Collaborative editing ?

What about the hyperlinks from a knol to another ?

Will the pv stats be transferred or restart from zero?

What about search engines and rankings in the transition phase?

When writing in several languages will it be better to have all articles together or in several WP blogs ?
Any alternative to wordpress or to google file ? But would the transfer/ redirect work then ?

 
There are certainly more questions pending. A FAQ would be useful.
Maybe we start a special board in open collaboration to assemble all the questions and answers, and a detailed technical procedure? I don't think, as Peter Baskerville suggest, the "Knol help" comments will be practical enough for such pooling of info.
Also, what about a concrete example / experiment of a redirect to understand better?

 

@ PG

You took the lead in starting the discussion. I could not understand how to make the switch. It says you have to start with wordpress user name and also talks of  installing wordpress. So somebody among Knol authors has to give use more easy instruction set.

There is lot more time for details to be developed by us on the board. Annotum doesn't seem to be hosting platform. It is only going to be authoring tools. Wordpress.org will be the hosting platform and at this moment it looks like to be independent blogs of authors with collaborative writing facility. 

Google should provide a migration path to Blogger also. Knols which do not require collaborative writing can go to Blogger and Google should provide that path also.

  

The transfer knol to annotum doesn't work. And my wordpress-Homepage is destroyed :(

@ AK

Hope the damage can be repaired quickly. I do not know at the moment how to try. Some of the better tech. savvy people have to guide us.

Action research of a faculty member is participating in an activity and developing theory out of the participant observation. It is part of sociology and it can also be part of organizational behavior. One needs to make notes of it. May be online work is there to look back to recreate the sequence of events and recollect the role behaviors. 

KVSS

(11/20)

@PG

 




KVSS

(11/19)

@ WJ and PG

Any thing different happening to unique visitors figure in your Google analytics statistcs?

 

New top 50 knols lists




KVSS

(11/18)

There is a content that is liked by many and used by many.

Where is that content? Some knol authors ask.

 

So knol authors are checking compete.com numbers. What did they find. Knol performance increased by 6% in October. What will happen in November 2011? How many authors are enthusiastic to increase their performance? Good to see every day one or two new knol authors sharing their knols on Google+.

Till now on Knol, there is content creation excitement. Of course many old authors might have got fatigue also in the process. I think, there is interest in Google management, and favorable conditions are being created for Knol. Knol is under recovery stage from a depression stage. Google management is favorable but the majority of the authors are not yet excited. As authors see that there is recovery, and some authors are having good performance, there will be excitement among authors. Then we will see both Google management and Knol authors working with positive outlook. That time is going to come shortly.

 




KVSS

(11/14)

One of the books is 




KVSS

(11/13)

Scribbled one more in free verse.




KVSS

(11/12)

 

@ KVSS : the world (and google knol) is made top down in a way that it works from bottom up (like a tree) . 

everything (text, picture, sound) is a knol .

 

 

yes: the dyad is the basic element of a social graph :)