[
Edit
]
I am a professional genealogist. Contact me, if you'd like help in tracing your family tree, by clicking the below button.
This knol written and copyright 2011 by Will Johnson,
wjhonson@aol.com
, Professional Genealogist
The numbers next to the headings below, indicate the position of that person in the
Ahnentafel
(Ancestor Table) with Michael himself in position 1.
[
Edit
]
1 Michael Howard, Earl of Suffolk (
thepeerage
)
born 1935
[
Edit
]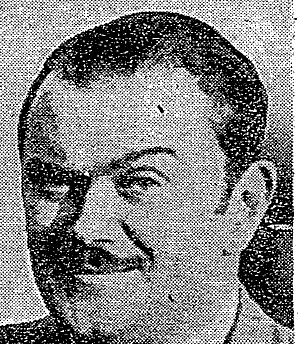 Charles Howard
20th Earl of Suffolk


2 Charles Howard, 20th Earl of Suffolk (
thepeerage
)
born 1906, the eldest son of Henry Molyneux Paget Howard, the 19th Earl of Suffolk by his wife, the wealthy heiress Margaret Hyde Leiter.  He traveled around the world while young.  He joined the military.  He married the actress and dancer Mimi Forde Pigott who was then going by her stage name Mimi Crawford.
He was placed in charge of a squad to defuse unexploded bombs but he was killed by a bomb explosion in London in 1941.
Mimi Crawford
Actress


[
Edit
]
3 Minnie Mabel Forde Pigott.
Actress and dancer under the stage name "Mimi Crawford".  Her father was all during her childhood, the stage manager of the Alhambra Theatre.  She married 7 Mar 1934 in Chelsea Church, London to Charles Howard the 20th Earl of Suffolk.
4 Henry Molyneux Paget Howard, 19th Earl of Suffolk (
thepeerage
)
He was slain in the battle of Istabulat, Mesopotamia in 1917 in World War I
5 Margaret Hyde Leiter (
thepeerage
)
Born 1879 in Chicago, Illinois.  Youngest of four children.  Generally known as "Daisy".  She married on 26 Dec 1904 at "the family residence in Dupont Circle", Washington DC to Henry Molyneux Paget Howard the Earl of Suffolk.  Her eldest sister Mary had been married in 1895 to George Curzon later Viceroy of India, and at the time of Mary's marriage $700,000 was settled on her by her father.  The middle sister Nancy was married a few months earlier, also in Washington DC, to Major Colin Campell, son of Alexander Copse Campbell of Culverlands Stanmore, Scotland.  Their brother Joseph who tried to corner the wheat market in 1897/8, later made his money in the Zeigler Coal and Coke company founding the company town of Zeigler, sat on numerous boards, and managed the estate of his parents totaling some thirty million dollars. Joseph died Apr 1932 age 63.
6 Alfred George Forde Pigott
Born in 1860 in Islington to comic vocalist John George "J G" Forde.  Alfred married in 1896 in London to Louise Carolina Bryant.  Starting off as an actor, he later became the stage manager of the
Alhambra Theatre in London
for many years.  He died sometime before 1963.
7 Louise Caroline Bryant
[
Edit
]
9 Eleanor Coventry
A descendant of
Richard Cecil
10 Levi Zeigler Leiter
Born 2 Nov 1834 in Leitersburg, Maryland to parents of Dutch Calvinist descent.  Starting off as a dry goods salesman, he later moved in 1854 to Chicago, where he went into a partnership with Marshall Field and Potter Palmer.  When he sold his partnership to Field in 1881, to devote his attention to real estate speculation, the company was renamed Marshall Field's.  Leiter eventually built a valuable real estate empire, including many buildings in the heart of Chicago.  His wealth was capable of allowing his son Joseph to attempt to corner the wheat commodities market in 1897/8 as Levi's agent.  Joseph became the largest holder of wheat in the history of the grain trade, before the corner collapsed. ("
Levi Leiter
", Wikipedia)  Joseph alone bought and sold more than one hundred million bushels of wheat within a ten month period.  One source, writing in 1898 estimates Levi's fortune was then worth $30 million dollars, but perhaps $3 to 9 million was lost in the wheat market corner attempt.  Levi died of heart disease at the
Vanderbilt family
cottage in
Bar Harbor, Maine
on June 9, 1904. His estate became the subject of eight years of litigation.  His eldest daughter Mary Victoria Leitner became Vicereine of India by her marriage to
George Curzon Viceroy of India
and is described as "living in oriental splendor."  At his death, his will stipulated that his entire estate was to put in trust, for his widow and the net income shared among his four children.  None of his estate was to be estranged until the last of the four children had died.
11 Mary Theresa Carver (1844–1913) of Chicago
Born 13 Dec 1844 in Mohawk, New York, the daughter of Benjamin Carver and Nancy Fish.  At some point she moved to Chicago where in 1866, she married Levi Leiter.  Possibly her family had moved there as well.  She was last living in a mansion in Washington DC which was inherited by her son after her death.  Buried at Rock Creek Cemetery, Washington, DC.  Her elder brother Benjamin who had been a banker, and then a stock broker, after his retirement, plunged to his death in front of hundreds of people from an eighth story window in 1893.
J G Forde
comic vocalist


12 John George Forde
Most often just called "J G Forde".  He was a comedian who performed at various theatres, starting in 1857 and throughout the 1860s.  His act varied, including comic songs, comic adventure stories and humorous monologues.  When he died age 42, he left a widow and seven children.
13 Anne
She was yet living in 1881 at St Andrew Holborn where she is enumerated living with her son Alfred George Forde, and several of her unmarried daughters.
[
Edit
]
18 Henry Amelius Coventry
19 Caroline Stirling Dundas
20 Joseph Leiter
21 Anne Ziegler
22 Benjamin Carver
In 1861, he was living in Mohawk, New York where he was a banker.  But later he moved to Chicago.  And then possibly as well to New York City, but I'm not certain of that.
23 Nancy Lathrop Fish
[
Edit
]
36 George William Coventry, 8th Earl of Coventry
37 Mary Beauclerk
38 James Dundas, 26th of Dundas
39 Mary Tufton Duncan
40 Abraham Leiter
41 Mary Elizabeth Houser
42 George Ziegler
43 Barbara Beck
46 Samuel Fish
47 Mary West
[
Edit
]
Wjhonson's Knols - Total Pageviews - Independent Counter