[
Edit
]
I am a professional genealogist. Contact me, if you'd like help in tracing your family tree, by clicking the below button.
This knol written and copyright 2011 by Will Johnson,
wjhonson@aol.com
, Professional Genealogist
Part of my series "
Sexy Blond Male Actors
The numbers next to the headings below, indicate the position of that person in the
Ahnentafel
(Ancestor Table) with Cary himself in position 1.
[
Edit
]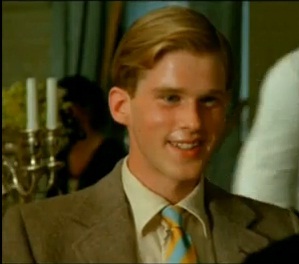 Cary Elwes as James Harcourt, the lover of
Rupert Everett's character Guy Bennett
in 1984's  "Another Country"


1 Cary Elwes
Cary Elwes was born 26 Oct 1962 in Westminster, London the son of Dominick Elwes and his wife Tessa Georgina Kennedy.
He made his acting debut in 1984's "Another Country" where he played the love interest for Rupert Everett's character Guy Bennett.  They were cast as boarding school boys (meaning they should have been something like 16 to 18), but at the time Cary was 20 and Rupert was 24.  If you had been a subscriber to
Chairpotato's Night at the Movies
you could have watch this film with us on 25 Jun 2011.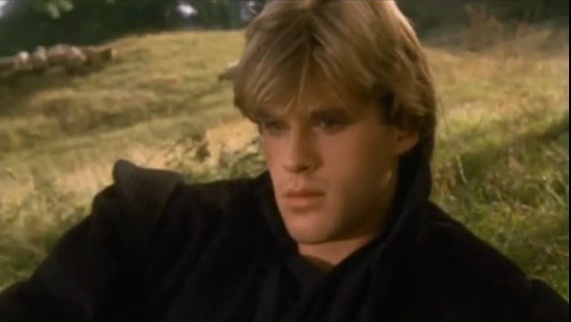 Cary Elwes as Guildford Dudley
in "Lady Jane" (1986)
 Click to enlarge


See Also
[
Edit
]
2 Dominick Elwes
See Also
3 Tessa Georgina Kennedy
4 Simon Edmund Vincent Paul Elwes
5 Gloria Ellinor Rodd
6 Geoffrey Farrer Kennedy
born in Kenley, England
7 Daska Ivanovic Banac
born in Ossejek, Yugoslavia
[
Edit
]
8 Gervase Henry Elwes of Roxby, co Linc
9 Mary Winifride Elizabeth Feilding
10 James Rennell Rodd, 1st Baron Rennell
11 Lilias Georgina Guthrie
12 John MacFarlane Kennedy, Knt
13 Dorothy Farrer
14 Ivan Rikard Ivanovic
15 Milica Popovic
[
Edit
]
16 Valentine Dudley Henry Cary Elwes of Roxby, co Linc, has royal ascent
17 Alice Geraldine Ward, has royal ascent
18 Rudolph William Basil Feilding, 8th Earl of Denbigh, 7th Earl of Desmond
has royal ascent, also a descendant of
Richard Cecil
19 Mary Berkeley, has royal ascent
20 James Rennell Rodd
21 Elizabeth Thomson
22 James Alexander Guthrie of Craigie
23 Ellinor Stirling
26 Thomas Charles Farrer
27 Ann Richards McLane
Born 1836 in New York
28 Joseph Kraus
[
Edit
]
32 Cary Charles Elwes of Roxby, co Linc
33 Eleanor Rye
34 Henry Ward, Reverend
35 Anne Mahon
36 William Basil Percy Feilding, 7th Earl of Denbigh, 6th Earl of Desmond
37 Mary Elizabeth Kitty Moreton
38 Robert Berkeley of Spetchley Park, co Worc
39 Henrietta Sophia Benfield
[
Edit
]
42 Anthony Todd Thomson
43 Katherine Byerley
44 David Charles Guthrie, merchant
46 James Stirling, Admiral of the Red; Knt
55 Anne Huntington Richards
68 Edward Ward, M.P. co Down
69 Arabella Crosbie
84 Alexander Thomson, Postmaster-General
86 Thomas Byerley
111 Anne Channing Huntington
[
Edit
]
136 Bernard Ward, 1st Viscount /Bangor/ 1781
137 Anne Bligh, sister to Theodosia below
138 William Crosbie, 1st Earl of /Glandore/ 1776-
139 Theodosia Bligh, sister to Anne above
172 John Byerley
173 Margaret Wedgwood
222 Jedidiah Huntington
[
Edit
]
274 John Bligh, 1st Earl of Darnley -1728
275 Theodosia Hyde, suo jure Baroness Clifton -1722, died in childbed
346 Thomas Wedgwood,  Also ancestor of author and scientist
Charles Darwin
347 Mary Stringer
444 Jabez Huntington
888 Joshua Huntington
Born 30 Dec 1698 in Norwich, New London, Connecticut.  Also ancestral to President Franklin Roosevelt.

889 Hannah Perkins
1776 Simon Huntington
1777 Lydia Gager
1778 Jabez Perkins
1779 Hannah Lathrop
3556 John Gager
3557 Elizabeth Gore
3560 Samuel Lathrop
Also ancestral to Benedict Arnold

3561 Hannah Adgate
Wjhonson's Knols - Total Pageviews - Independent Counter