This Knol should be cited as : '"Bela Lugosi Movies on YouTube", by Will Johnson,
wjhonson@aol.com
, at knol.google.com.  Copyright 2010,
Creative Commons Attribution 3.0 License
'
Click this link to submit additions and/or corrections.
Dracula (
1931
),
horror
starring
Bela Lugosi
Part 1
,
Part 2
,
Part 3
,
Part 4
,
Part 5
,
Part 6
,
Part 7
,
Part 8
(complete)
The original classic that put Bela Lugosi's name on everyone's lips.  Prior to his national stardom, he had acted on the Broadway stage where among other plays, he was in one that also included
Elizabeth Taylor'
s mother who was going by the stagename "
Sara Sothern
"
An interesting point of trivia for this film, is that the producer Tod Browning is the same person who became more famously known for his 1932 cult horror film "
Freaks
" which some believe ended his career.
White Zombie
(
1932
)
horror
added 28 Aug 09
starring
Bela Lugosi
A young couple are invited to Haiti to get married, but unbeknown to them, their host has fallen in love with the woman and uses a local Voodoo doctor to try to lure the woman away.
This is apparently the first movie released in the U.S. to include zombies.  Dark, brooding, sinister.

The Death Kiss
(
1932
)
suspense
starring
Bela Lugosi
Phantom Ship
(
1936
)
horror
starring
Bela Lugosi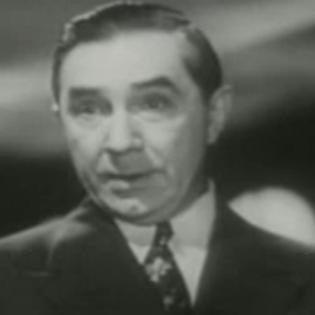 Bela Lugosi in 1939's
The Dark Eyes of London
The Dark Eyes of London
(
1939
)
horror
starring
Bela Lugosi
The Phantom Creeps
(
1939
)
science-fiction
starring
Bela Lugosi
The Devil Bat
(
1940
)
horror
starring
Bela Lugosi
Spooks Run Wild
(
1941
)
horror
starring
Bela Lugosi
Invisible Ghost
(
1941
)
horror
starring
Bela Lugosi
The Corpse Vanishes
(
1942
)
horror
suspense
starring
Bela Lugosi
Bowery at Midnight
(
1943
)
law and order
starring
Bela Lugosi
The Ape Man
(
1943
)
horror
starring
Bela Lugosi
, Louise Currie, Wallace Ford


Ghosts on the Loose (
1943
)
law and order
   

starring the East Side Kids and co-starring
Bela Lugosi
and featuring Ava Gardner
One Body Too Many
(
1944
)
horror
comedy
starring Jack Haley, Jean Parker,
Bela Lugosi
Scared to Death
(
1947
)
horror
suspense
starring
Bela Lugosi
Bela Lugosi Meets a Brooklyn Gorilla
(
1952
)
horror
comedy
starring
Bela Lugosi