This Knol should be cited as:
Do you like to read biographies of entertainers?  Click here to check out my new Entertainer Biography Store
This page is a trimmed down version of my original
Category:Sexy Blonde Male Actors on CountyHistorian
which to-date has gathered 12,000 pageviews.
Pageview counts are as of 4 Nov 2010
Justin Hartley
as Fox Crane
Click to Enlarge


[
Edit
]
Justin Hartley (biography)
7270 views
American actor, born in Illinois in 1977, he currently resides in California with his wife.
He was Nicholas Foxworth "Fox" Crane (2002-2006) on NBC/DirecTV award-winning soap opera, "Passions."  He also played Aquaman in a 2006 pilot.  He is best known today as Green Arrow on Smallville.
Brad Pitt, age 27, as cowboy drifter "J.D."
in 1991's "Thelma and Louise"
[
Edit
]
Brad Pitt (biography)
4646 views
American actor, born in Oklahoma in 1963.  Currently married to Angelina Jolie, with several children, some natural and some adopted.
He was first brought to popular attention in his role as cowboy drifter J.D. in 1991's "Thelma and Louise" starring Susan Sarandon and Geena Davis.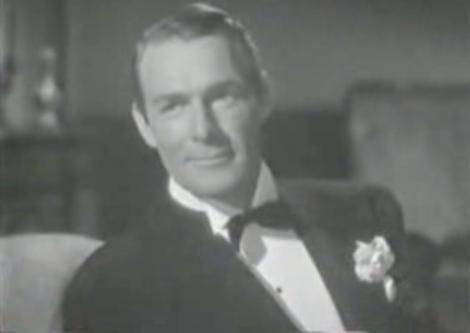 Randolph Scott as Cash Evans in "Pittsburgh" (1942)
also starring John Wayne and Marlene Dietrich
Click to Enlarge


[
Edit
]
Randolph Scott (1898 – 1987)
American actor, born in Orange County, Virginia
Randolph Scott Movies on YouTube
3485 views
In his early career from the 1930s he played many types of roles in light comedy, romance, adventure.  In his later career in the 1950s and 60s he is most well-known for his Westerns.
Lex Barker as Robin Hood in 1960's
in Robin Hood and the Pirates
Click to Enlarge


[
Edit
]
Lex Barker (biography)
(1919-1973)
2233 views
American actor born in Rye, New York
Most well-known today as Tarzan in five movies, and as at one time being married to screen sex-goddess Lana Turner.
Alan Ritchson
at an interview
Click to Enlarge


[
Edit
]
Alan Ritchson
289 views
American actor born in North Dakota
Most well-known as Aquaman on Smallville
[
Edit
]
James Dean
died at age 24
Peter Hinwood
(b 1946)
Cary Elwes
born 1963
See Also:
Chord Overstreet
In March 2010, Erika McDaniel, Break Studios Contributing Writer,
blogged a list of 10 Blond Actors Under 30
, calling these "ten hotties".  Here is her list, in the order in which she gave it, and which I haven't processed yet:
Jamie Bell, appeared in "Jumper" and "Flags of Our Fathers"
Ryan Gosling, appeared in  "The Notebook" and "Murder by Numbers"
Zac Efron, appeared in "High School Musical"
Chad Michael Murray, appeared in "One Tree Hill" and "Dawson's Creek"
Channing Tatum, appeared in "G.I. Joe, The Rise of Cobra," "Public Enemies," "Stop-Loss," "Step Up 2: The Streets," "Dear John," "Fighting"
Heath Leger, appeared in "The Dark Knight", "Brokeback Mountain"
Hayden Christensen, appeared in "Star Wars", "New York, I Love You", "Jumpers"
Jackson Rathbone, appeared in "Twilight", "The Last Airbender"
Justin Timberlake, appeared in "Alpha Dogs," "The Love Guru" and "Black Snack Moan."
Cam Gigandet, appeared in "Twilight", "The Unborn", "The O.C."