Please
sign in
and rate this article by answering the questions at the right ---->>
[
Edit
]
This Knol should be cited as:
Directory Project
English Knol Project
Vincent Price Movies on YouTube (you are here)

Movies by Decade
[
Edit
]
And be sure to join me every weeknight at
Chairpotato's "Night at the Movies!"
to watch along with me all the latest additions!
Click this link to submit additions and/or corrections.
House on Haunted Hill
(
1959
)
horror
added 29 Sep 09
starring Vincent Price, Carolyn Craig, Richard Long
A wealthy man, Vincent Price, and his wife throw a party at a haunted house and offer each guest $10,000 if they will stay there all night.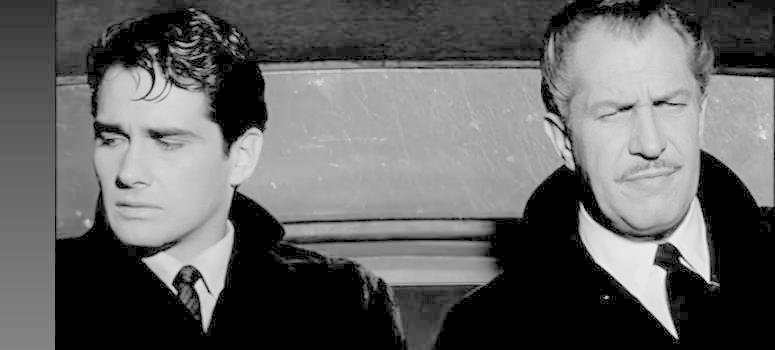 Brett Halsey, Vincent Price in 1959's
"Return of the Fly"


[
Edit
]
Return of the Fly
(
1959
)
science-fiction
horror
added 4 Jan 2011
starring
Vincent Price
,
Brett Halsey
as Philippe
Fifteen years later, the first scientist's son, continues his father's experiments.
The Bat
(
1959
)
suspense
added 6 Jan 2011
starring
Vincent Price
,
Agnes Moorehead
Agnes Moorehead is a mystery writer, with her own mystery to solve, when a murderer stalks the town and eventually her own house!

[
Edit
]
Nefertiti: Queen of the Nile
(
1961
)
romance
added 28 Aug 09
starring
Jeanne Crain
,
Vincent Price
, Edmund Purdom
One of the worst opening credit sequences ever, fire the editor!  I think this movie was made in Italy and then re-dubbed for release in the U.S.
Nefertiti (Jeanne Crain) living under constant watch yearns for a life of freedom so she can be with her lover Edmund Purdom.  Vincent Price is the High Priest of Amun who thwarts their love by sanctifying her as the bride-to-be of the Pharoah.

The Last Man on Earth
(
1964
)
science-fiction
horror
added 11 Mar 2010
starring
Vincent Price
Theatre of Blood (
1973
)
horror
starring
Vincent Price
, Diana Rigg
Part 1
,
Part 2
,
Part 3
,
Part 4
,
Part 5
,
Part 6
,
Part 7
,
Part 8
,
Part 9
,
Part 10
,
Part 11
(complete)
[
Edit
]
Wjhonson's Knols - Total Pageviews - Independent Counter